Weddings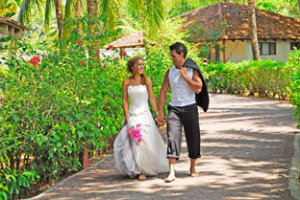 Hotel Villas Playa Samara´s staff has the upmost dedication to make sure we fulfill your dream beach wedding. With years of experience we have acquired the expertise to exceed your expectations, so you can lay back and enjoy the most special day of your life. We dedicate ourselves to providing you the most detailed selections to bring you the most amazing customized wedding packages available. Providing your own wish list will guarantee a day you will remember and cherish for the rest of your life.
The Costa Rican beach shore is the perfect backdrop to the beach wedding of your dreams adding that extra tropical ingredient while the sun sets behind your wedding arch on the Pacific Ocean. While our entire staff, including our five star international chefs, work behind the scenes to have every detail of your beach reception ready for the happy couple and guests to enjoy.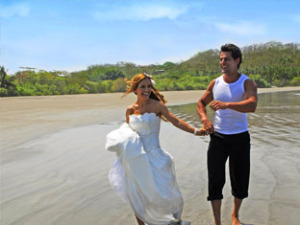 With hundreds of wedding experiences and many happy couples, Hotel Villas Playa Samara can comfortably say that we are prepared and honored to make sure you and your significant other only need focus on each other during this special day. Best of all, your honeymoon starts the moment you say, "I do!" No tedious travel arrangements are needed on the first day of your marriage.
Hotel Villas Playa Samara offers the most extensive catalog, which is at your disposal, so that you may customize your dream tropical wedding. Flowers, entertainment, music, decorations, gifts, multimedia coverage, a priest, wedding cakes, desserts, transportation, local paperwork, a makeup artist and hairdressers to name a few, are all available upon request.