Honeymoon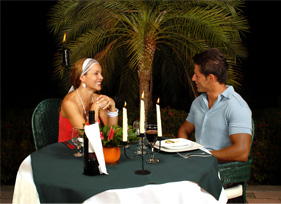 Imagine yourself on your honeymoon in the beautiful Costa Rican beach shore connecting with your loved one in the exotic Costa Rican rainforest, or having a food-fusion dinner under the mystical moonlit sky. Hotel Villas Playa Samara will provide an exquisite luxury setting to lavishly realize your dream honeymoon.
Enjoy your honeymoon to the fullest with our personal spa, and the therapies that will give you the relaxation you crave. Discover each other while enjoying a sparkling moment with the sunset melting over a spectacular Costa Rican beach shoreline.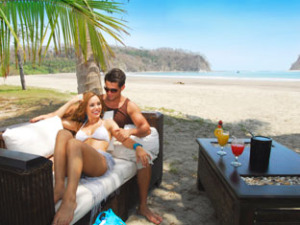 Escape the wild adventures that Costa Rica has to offer you. Become one with nature with our spectacular variety of wild life and tropical scenery.
Hotel Villas Playa Samara offers, at your entire disposal, our Honeymoon packages with our Honeymoon Suites that will place all the ingredients that you and your loved one will need to make this the perfect honeymoon.
You can choose from our list of preselected recommendations:
Breakfast, lunch and dinner a la carte
Welcoming cocktail
Candle light dinners on your private terrace
Breakfast in bed
Couples massage session
Horseback riding
Kayak tour to Isla Chora
Champagne
Snorkel, fishing and Dolphin Tours
Resort Surprise
Customize your package as well for our exclusive packages.