Adventure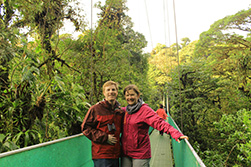 If peace and tranquility at the beach are the backbone of a great Costa Rican Vacation, we can add the right amount of adrenaline to make your Costa Rica vacations not only exciting but also full of natural thrills and amazing adventures.
Costa Rica is a destination known throughout the world that offers a vast diversity of natural life, and Hotel Villas Playa Samara has the commitment to preserve and protect all of the natural beauties that Costa Rica has to offer to the world. Hotel Villas Playa Samara has committed over 1.3 million square feet of preserved area where our guests will be able to have close encounters with a great variety of animals including monkeys, birds, geckos and iguanas.
Costa Rica offers more than 500,000 native species, 350 migratory bird species and over 350,000 different types of plants.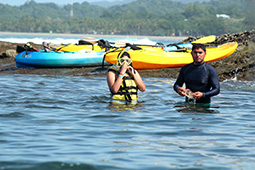 Thanks to Costa Rica´s magnificently preserved forest, Hotel Villas Playa Samara offers you and your family a one of a kind experience with canopy and skywalk fun and adrenaline packed tours of the unspoiled wildlife of Costa Rica's unique tree tops. Zip around at incredible speeds many feet off the ground where you can enjoy a bird's eye view of what most people only get to imagine.
Mountain bike through the forest trails in personalized tours specified to your skill level. Zoom around the mountain trails at your leisure, but keep an eye open for wild life. Become one with our crystal clear blue ocean, and encounter an endless palate of colorful marine wild life.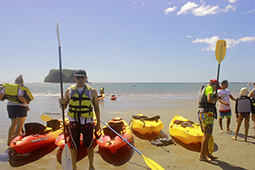 Best of all, do all of this at your own pace here in Costa Rica, and at Hotel Villas Playa Samara we offer you the option to design your adventures how and when you want them. We let you pick and choose from a variety of sports and adventure tours planned to satisfy the most adventurous spirits, or to simply splash your peaceful Costa Rica vacation with some fun in the sun. At Hotel Villas Playa Samara you are our guest of honor, and you are the captain of your vacation.